Club hours
Call for Days/Hours of Operation
Open for Friday Fish Fry 3:00 – 10:00 pm
i

he G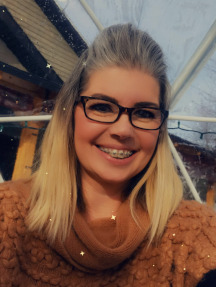 ov
er
Julie Waruszewski
Chairperson of the Governing Body
Questions regarding food and beverages? Talk to Julie!
Call 231-723-2060
Questions regarding food and beverages? Talk to Julie!
Cal
l
When the weather turns colder, come join us for a Red Wings or Lions game.
Or your favorite college football rivalry.

We are Friendly:
We are always happy to meet visiting Elks from other lodges. You will need to show us
your membership card. Come on in and make a few new friends!

Open to the Public:
We are open to serve the public many times during the year. Stop by for some great food
and to check us out during the 4th of July, the Port City Festival, or for one of our club
events such as our annual Cinco de Mayo party. We're frying up the best fish in town
every Friday night on the lower level from 5:30-8:30 pm.

We have space:
Our club facilities may be rented for occupancy of up to 120 guests. A fully equipped
kitchen is also available. Consider us for your next birthday party, retirement gathering,
or class reunion. Please call our club at: 231-723-2060 for details
​​​​​​​.
The Bar will remain open beyond the above posted
hours if a sufficient number of patrons are present
(Generally at least 6 patrons), and it is deemed profitable to do so.
Last Call is at the discretion of the bartender